Cultural Fair & Book Fair – November 17th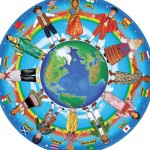 MCHNB is hosting a Cultural Fair on Friday, November 17th from 5:30 – 7:00 p.m.  Join us for an evening of traveling the world!
The Cultural Fair will also feature Barefoot Books.  MCHNB will benefit from purchases made by you! Please see the link below to order books on-line.
Please R.S.V.P. to the school office no later than Wednesday, November 15th.