MCH Annual Food Drive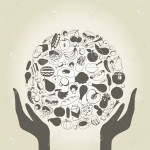 MCH is excited to partner up with the NORTHERN ILLINOIS FOOD BANK in helping fight hunger by donating non-perishable food items to the Northern Illinois Food Bank.
Our Goal this year is 500 lbs of food
 Children can bring donated non-perishable food items to school from November 1st – November 17th. (Please check for expiration dates). The items will be collected in the classrooms and the children will have an opportunity to count, sort and discuss the importance of helping others in need. For more information about the Northern Illinois Food Bank visit: http://solvehungertoday.org/
Here is a list from the Food Bank of most needed and acceptable items:
No Glass Containers Please
Whole Grain Cereal, Oatmeal, Whole Grain Pastas, Brown Rice, Low Sodium Canned Vegetables, Canned Fruit in Juice, Low Sodium Soups, Instant Breakfast Drink Mix (No Sugar Added), Low Sodium Pasta Sauces, Canned Chicken in Water, Canned Tuna in Water, Dry Whole Beans, Lentils
Thank you in advance for contributing to this worthy cause!