Administration & Staff
Our outstanding faculty and our exceptional families are supported by a dedicated director and office:
Anna Perry is the Executive Director of Seton Montessori Institute & Schools and serves as Head of School at Montessori Children's House of North Barrington. As the daughter of Seton's founding Head of School, Celma Pinho Perry, Anna and her sister, Cristina, both attended Montessori Children's House as children. Anna received her B.A. in Psychology from Tufts University and completed her Masters in Education, with a focus in Administration and Social Policy, at the Harvard University Graduate School of Education. She completed her AMS Early Childhood Montessori Certification at New York University and her AMS Administrators Certification at Seton Montessori Institute. Anna serves the larger Montessori community as a member of the American Montessori Society's Global Task Force, and as an active member of the Association of Illinois Montessori Schools.  She and her husband, Stephen, have a son and daughter who both attend Montessori School. In her free time, Anna enjoys reading, going for hikes and bike rides in nature with her children as well as traveling.
Rukmal Wanigasinghe serves as the Site Coordinator of MCHNB and Lead Teacher in the Half Day and Extended Day Program. She has been with MCHNB for over 20 years. Rukmal spent her childhood and early adult life in her birthplace, Sri Lanka, as well as Nigeria, England, and Sudan, migrating to the United States in 1991. Living and working in different cultural settings has given her valuable experience which she finds extremely beneficial to her current work environment. Rukmal received her Montessori Early Childhood and Elementary Education Diplomas from the Montessori Center International in London, England and her Early Childhood certification through Seton Montessori Institute. Rukmal and her husband, Sudewa, have a son who is an MCHNB alumnus and currently a senior at Knox College. She enjoys meditating, doing community service, reading, cooking and traveling. Rukmal receives great satisfaction in being able to nurture and support the development of initiative, creativity, independence, inner-discipline, and self-confidence in children within the Montessori environment.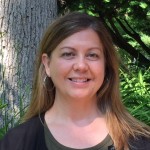 Dana Golding serves are the Office Manager and Registrar at MCHNB.  Her duties include supporting families through the admissions process, including initial inquiries, school tours and the application process. She also maintains student records and completes state reporting. Dana grew up in New York City and holds a B.S. in Social Work as well Montessori Paraprofessional Certification. She has worked with children in various educational roles throughout her career.  Dana and her husband have lived throughout the Midwest and settled in the Chicago area five years ago.  They have two children both attending college.  In her spare time Dana loves reading, traveling and gardening.