Summer Camp Programs
Our Summer Camp is filled with exploration of every sort! From art to sports and games to academic work in our Montessori classrooms, there is always something fun going on at camp. Montessori Children's House Summer Camp is accredited by the American Camp Association and has the perfect balance of air-conditioned indoor activity and natural outdoor fun and learning.
This coming year, again, we are excited to offer swimming lessons two times a week at the Hawthorn Woods Aquatic Center throughout the summer for the Preprimary Program.
Children develop their self-confidence and independence as they learn with Montessori materials, introduced by qualified teachers, and explore all that our beautiful three-acre wooded campus provides.
The camp combines Montessori materials and methods, presented by qualified teachers, with traditional summer camp activities. Campers will:
                                    •	Discover nature on our three acre property
                                    •	Participate in cooking and gardening activities
                                    •	Enjoy educational Field Trips
                                    •	Explore their creative side through Art & Crafts
                                    •	Have fun & exercise our Sports & Games activities
                                    •	Learn Spanish from a native Spanish speaker.
Camp activities are tailored to be age appropriate and engaging for all:
Campers (18 months to 7 years old): Students spend their days at the Children's House exploring the Montessori classrooms as well as enjoying the beautiful outdoors through games, music, and art. Swimming lessons are offered twice a week off site.
Session 1      June 11 – June 29
Session 2      July 02 – July 20
Session 3      July 23 – August 09  
*Children can enroll in 1, 2, or 3 Three-week sessions. A minimum enrollment of 1 Three-week session is required.
For more information, including availability, tuition, and available discounts, please contact the office at (847) 550-0917.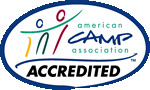 Summer Camp Enrollment Form 2018