Toddler Education
Our toddler classes offer 18 months to 35 months a doorway to learning in a home-like setting that nurtures the spirit while supporting growth and independence. Teachers are specialists in the needs related to this age group, which include such issues as the establishment of autonomy, separation and the first transition to school, toilet learning, etc. The educational program includes every day living skills, activities for sensory-motor and language development, and experiences in arts and sciences.
As educators, we recognize the importance that parents play in their children's lives; they are the ones most able to affect their child's education. We value this role and encourage parents to be active participants in the program. Parents are involved in assisting their children to identify their needs and in facilitating the educational experience necessary to meet them.
A variety of scheduling options are available, ranging from three to five days a week.
Half Day Program – 8:45 a.m. – 11:15 a.m.
All Day Program – 8:45 a.m. – 4:00 p.m.
A delicious, healthy hot lunch will be provided for each toddler by a local organic catering company for children enrolled in the All Day Program.
Families can elect to choose additional hours before school (7:30 a.m. – 8:45 a.m.) or after school (4:00 p.m. – 5:00 p.m.) as necessary.
Toddler Program Photos: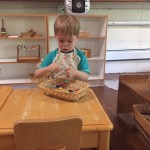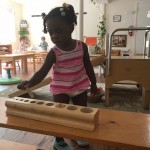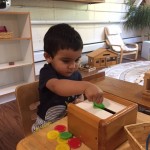 More photos are available for viewing on our Facebook page.